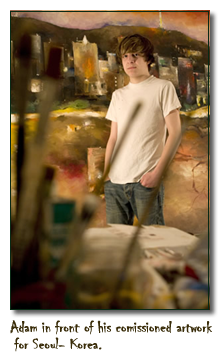 Adam Gayer

15 years old
Homestead High school
My Web site: www.Fineartbyadam.com
Pancner's Art School is more than a school for learning art. Not only do you learn everything about art and more , but the experience there is something special. I have learned so much.
Mr.Pancner is a friend, a teacher and overall a great influence as well as Renata. This class is only 2 hours per week but those two hours are always the highlight of my week.
I could never recommend it more to whoever reads this. If you are even somewhat interested in art or already an artist yourself, come to Pancner's Art School and you'll be glad you did."